---

4 Crime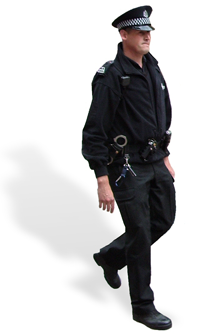 Crime
In this theme you will focus on crime. Firstly, we begin with cybercrime and we're going to check if your passwords are safe. (But don't tell us what they are!)
Then we look at the laws for young offenders.
We hope you don't have any criminal thoughts, but if you knew the punishments for the crime, would that stop you committing a crime? Do you think that punishments are tough enough? Or are they too tough? Do you enjoy watching crime shows on TV? If so we have good news for you! They are good for your brain.
You'll find out why!
And finally, we couldn't do the topic of crime without looking at the fascinating area of forensic science. So put your detective head on, and let's start!
These are some of the issues that we are going to explore in this theme.

Thema: Crime
Colofon

Het arrangement Engels h45 is gemaakt met Wikiwijs van Kennisnet. Wikiwijs is hét onderwijsplatform waar je leermiddelen zoekt, maakt en deelt.
Auteur

Laatst gewijzigd

2020-08-21 16:44:07

Licentie

Dit lesmateriaal is gepubliceerd onder de Creative Commons Naamsvermelding-GelijkDelen 4.0 Internationale licentie. Dit houdt in dat je onder de voorwaarde van naamsvermelding en publicatie onder dezelfde licentie vrij bent om:

het werk te delen - te kopiëren, te verspreiden en door te geven via elk medium of bestandsformaat
het werk te bewerken - te remixen, te veranderen en afgeleide werken te maken
voor alle doeleinden, inclusief commerciële doeleinden.

Meer informatie over de CC Naamsvermelding-GelijkDelen 4.0 Internationale licentie.
Aanvullende informatie over dit lesmateriaal
Van dit lesmateriaal is de volgende aanvullende informatie beschikbaar:
Leerniveau

HAVO 4; HAVO 5;

Leerinhoud en doelen

Engels;

Eindgebruiker

leerling/student

Moeilijkheidsgraad

gemiddeld

Trefwoorden

hoofdarrangement, rearrangeerbaar
Gebruikte Wikiwijs Arrangementen