---

Introduction
What is logistics?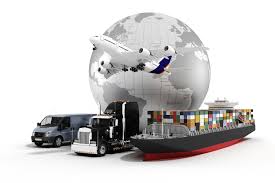 There are a lot of definitions of logistics. They all express the importance of this area. Our whole economy is dependent on it. In fact logistics is one of the main factors that we have built up a high level of economic wealth, especially in Western countries.
Which definition of logistic appeals to you the most. Which definition expresses the best description of logistics?
Assignment:
Go to: http://www.logisticsworld.com/logistics.htm
Choose at least three definitions of logistics:

Choose one that gives the best definition
Choose one that you think is not suitable
Choose another one which you think is suitable for military logistics

Give for each at least two arguments that underlines your choice.
What makes it that logistics is so important for the level of economy?
Colofon

Het arrangement Introduction to VeVa Logistics English is gemaakt met Wikiwijs van Kennisnet. Wikiwijs is hét onderwijsplatform waar je leermiddelen zoekt, maakt en deelt.
Auteur

Laatst gewijzigd

2016-06-07 12:45:54

Licentie

Dit lesmateriaal is gepubliceerd onder de Creative Commons Naamsvermelding 3.0 Nederlands licentie. Dit houdt in dat je onder de voorwaarde van naamsvermelding vrij bent om:

het werk te delen - te kopiëren, te verspreiden en door te geven via elk medium of bestandsformaat
het werk te bewerken - te remixen, te veranderen en afgeleide werken te maken
voor alle doeleinden, inclusief commerciële doeleinden.

Meer informatie over de CC Naamsvermelding 3.0 Nederland licentie.
Aanvullende informatie over dit lesmateriaal
Van dit lesmateriaal is de volgende aanvullende informatie beschikbaar:
Toelichting

Logistics is essential in the planning and operating of military strategic planning. This is an example of a definition: "Logistics—the transfer of personnel and materiel from one location to another, as well as the maintenance of that material—is essential for a military to be able to support an ongoing deployment or respond effectively to emergent threats. The use of English is very important in the understanding and application. The Netherlands are member of NATO, which makes it inevitable to communicate in the English language just to get things done. This project intends to improve your professional use of English so you will be able to understand and use it.

Leerniveau

MBO, Niveau 3: Vakopleiding;

Leerinhoud en doelen

Engels;

Eindgebruiker

leerling/student

Moeilijkheidsgraad

gemiddeld

Trefwoorden

chain-supply, end-to-end, logistical programs, military logistics, storehouse/warehouse, supplies, transportation
Bronnen