---

About the editors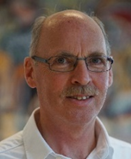 Cornelis A.M. (Kees) van Gestel is professor of Ecotoxicology of Soil Ecosystems at the Vrije Universiteit, Amsterdam. He has been working on different aspects of soil ecotoxicology, including toxicity test development, bioavailability, mixture toxicity, toxicokinetics, multigeneration effects and ecosystem level effects. His main interest is in linking bioavailability and ecological effects.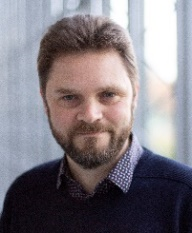 Frank G.A.J. Van Belleghem is an assistant professor of environmental toxicology at the Open University of the Netherlands and researcher at the University of Hasselt (Belgium). His teaching activities are in the field of biology, biochemistry, (environmental) toxicology and environmental sciences. His research covers the toxicity of environmental pollutants including heavy metals, nanoparticles & microplastics and assessing (ultrastructural) stress with electron- and fluorescence microscopy.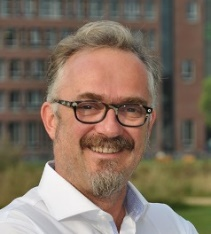 Nico W. van den Brink is associate professor Environmental Toxicology at Wageningen University. His main research focus is on effects of chemicals on wildlife, especially under long term, chronic exposures. Furthermore, he has a great interest in polar ecotoxicology, both in the Antarctic as Arctic region.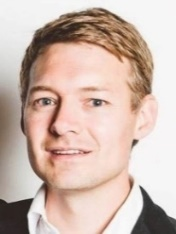 Steven T.J. Droge is researcher and lecturer Environmental Chemistry at the University of Amsterdam since 2016. He worked on measuring and understanding bioavailability in toxicity studies of organic chemicals, ionogenic compounds in particular, during projects at Vrije Universiteit Amsterdam, Utrecht University, and Helmholtz Centre for Environmental Research - UFZ Leipzig. The most fascinating chemical he worked with was scopolamine.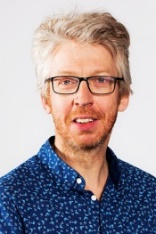 Timo Hamers is an associate professor in Environmental Toxicology at the Vrije Universiteit, Amsterdam. His main interest is in the application, development and optimization of small-scale in vitro bioassays to determine toxicity profiles of sets of individual compounds and complex environmental mixtures of pollutants as found in abiotic and biotic environmental and human samples.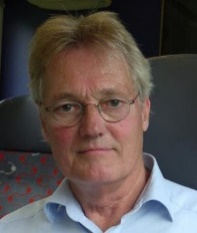 Joop L.M. Hermens is a retired associate professor of Environmental Toxicology and Chemistry at the Institute for Risk Assessment Sciences (IRAS) of Utrecht University. His research was focused on understanding the exposure and bioavailability of contaminants in the environment in relation to effects on ecosystems and on human health. Main topics also included the development of predictive methods in ecotoxicology of organic contaminants and mixtures.
Michiel H.S. Kraak is associate professor of Aquatic Ecotoxicology at the University of Amsterdam, where he started his academic career in 1987. He has published >120 papers in peer reviewed journals. Michiel Kraak has been supervising more than 20 PhD students and many more undergraduate students.

Ansje J. Löhr is associate professor of Environmental Natural Sciences at the Open University of the Netherlands. She has a background in marine biology and ecotoxicology. Her main research topic is on marine litter pollution on which she works in varying international interdisciplinary teams. She is working with UN Environment on worldwide educational and training programs on marine litter - activities of the Global Partnership on Marine Litter (GPML) - focusing on both monitoring and assessment, and reduction and prevention of marine litter pollution.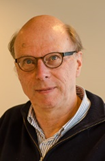 John R. Parsons is a retired assistant professor of Environmental Chemistry at the University of Amsterdam. His main research interest is the environmental fate of organic chemicals and in particular their degradation by microorganisms and how this is affected by their bioavailability. He is also interested in how scientific research can be applied to improve chemical risk assessment.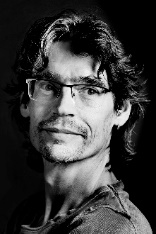 Ad M.J. Ragas is professor of Environmental Natural Sciences at the Open University of the Netherlands in Heerlen. He furthermore works as an associate professor at the Radboud University in Nijmegen. His main expertise is the modelling of human and ecological risks of chemicals. He covers topics like pharmaceuticals in the environment, (micro)plastics and the role of uncertainty in model predictions and decision-making.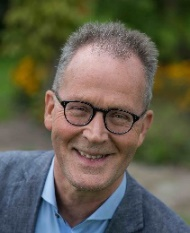 Nico M. van Straalen is a retired professor of Animal Ecology at Vrije Universiteit Amsterdam where he was teaching evolutionary biology, zoology, molecular ecology and environmental toxicology. His contributions to ecotoxicology concern the development of statistical models for risk assessment and the application of genomics tools to assess toxicity and evolution of adaptation.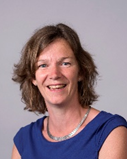 Martina G. Vijver is professor of Ecotoxicology at Leiden University since 2017. Her focus is on obtaining realistic predictions and measurements of how existing and emerging chemical stressors potentially affect our natural environment and the organisms living therein. She is specially interested in field realistic testing, and works on pesticides, metals, microplastics and nanomaterials. She loves earthworms, isopods, daphnia and zebrafish larvae.
Colofon

Het arrangement 7. About this textbook is gemaakt met Wikiwijs van Kennisnet. Wikiwijs is hét onderwijsplatform waar je leermiddelen zoekt, maakt en deelt.
Auteur

Laatst gewijzigd

2021-09-21 07:55:48

Licentie

Dit lesmateriaal is gepubliceerd onder de Creative Commons Naamsvermelding 4.0 Internationale licentie. Dit houdt in dat je onder de voorwaarde van naamsvermelding vrij bent om:

het werk te delen - te kopiëren, te verspreiden en door te geven via elk medium of bestandsformaat
het werk te bewerken - te remixen, te veranderen en afgeleide werken te maken
voor alle doeleinden, inclusief commerciële doeleinden.

Meer informatie over de CC Naamsvermelding 4.0 Internationale licentie.
Aanvullende informatie over dit lesmateriaal
Van dit lesmateriaal is de volgende aanvullende informatie beschikbaar:
Toelichting

Overview about this open textbook. More background information of the editors and funding partners who made it possible to create this open and online textbook.

Eindgebruiker

leerling/student

Moeilijkheidsgraad

gemiddeld